Our philosophy is simple – to exceed the clients expectations!
Clean Notts complete cleaning services have the expertise in End Of Tenancy cleaning, we have the trust of several high profile property agents/letting agents that instruct us with hundreds of satisfied cleans per year. We try to have a same day clean policy, but if this is not achievable then certainly within 24hrs.
We use certain cleaners for certain markets and train them accordingly. End of tenancy cleaning requires efficiency, robustness with eye for detail, so our selection for the right person for the right job is our systematic approach to training.
End of tenancy cleaning is one of the most popular types of cleaning…
Clean Notts provide landlords and tenants alike with the perfect way of cleaning the property needs between tenancies. End of tenancy cleaning benefits both landlord and tenant in different ways. For example the landlord requires there property to be brought back to a condition were the chance of reaching the full potential of renting once more is guaranteed.
Tenants often need to return the property to a high standard to ensure the full return on their deposit.
If you are therefore moving houses or have a tenant ready to move and require a standard of clean that guarantees total satisfaction simply get in touch with Nottingham's/Derby's best cleaning company and get an instant quote.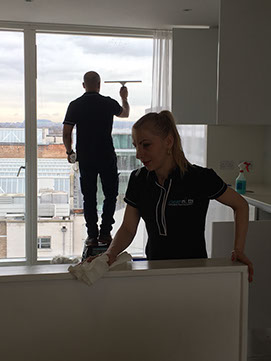 We are not the cheapest and we are not the most expensive; our aim is for you not to pay the same job twice.